Developed in the 1500's by African slaves in Brasil, Capoeira, the thrilling Afro-Brasilian martial art concealed as dance, was introduced to the United States almost 30 years ago. Capoeira has become one of Brasil's top national sports (second only to soccer) and it has become firmly established in the U.S. Performed with a joy fully improvised spontaneity, Capoeira combines floor movements resembling breakdancing with agile acrobatic movements and kicks of grace and beauty. The 'Soul of Capoeira' is the trance-like music of the berimbau, the musical bow of African origin.
On January 14th, 1989 in Rio de Janeiro, Grupo Capoeira Brasil was founded by Mestres Boneco, Paulao, and Paulinho Sabia. The inauguration, sponsored by a council of legendary mestres from various organizations, began an amazing capoeira dynasty, which today is one of the largest in the world. The 'padrinhos', or godfathers of Grupo Capoeira Brasil include Mestres Suassuna, Itapoan, Peixinho, and the late Ezekiel. Since its founding, Grupo Capoeira Brasil has grown internationally with centers and academies in New York, Los Angeles, San Diego, San Antonio, St. Louis, Gainesville, Boston, Amsterdam, Sydney, Paris, Marseille, and all over Brazil.
About the Instructors
Paulo César da Silva Sousa, Mester Paulinho Sabia, one of the founders of Grupo Capoeira Brazil. He began practicing capoeira in the streets of Niterói.
In 1970, his father enrolled him in a group called Rio Antigo because he felt it was a bit dangerous for a 10-year-old boy to practice capoeira in the streets.
In 1972, he met Mestre Gato, who participated in a tournament in late 1973 and joined the Grupo Senzala where he remained until January 1989 when he along with Mestre Boneco and Mestre Paulao Ceara founded Capoeira Brazil.
Katia Da Conceicao, also known as Formanda Colibri,
has over 25 years of Capoeira experience. She began training at the age of 14 in Niteroi, Rio de Janeiro, Brazil, with Contra-Mestre Tom of the group 'Arte Brasileira'. In 1992 she joined the internationally renowned Group 'Capoeira Brasil' lead by Mestre Paulinho Sabia. In 2016 she received the prestigious title of Formada, or Mestra (Master.)
Formada Colibri has participated in many capoeira events around the world. She has been invited to events hosted by well-known Capoeira Masters such as Mestre Paulinho Sabia, Mestre Suassuna, Mestre Boneco, Mestre Gato, Mestre Mindinho, Mestre Paulao, Mestre Kiki, Mestre Caxias, Mestre Curimim, Mestre Espiga, Mestre Linguica, and Mestre Carcara.
Formada Colibri also has experience in Brazilian folkloric dance, history and music, and has has been featured in one of Brazil's premier capoeira magazines. 'Practicando Capoeira' and in addition, took part in an educational instructional book called 'The Basic Techniques of Capoeira' by Mestre Paulinho Sabia. She was also featured on a public access TV show in NYC called Public Voice Salon, with a segment on Capoeira and Brazilian arts.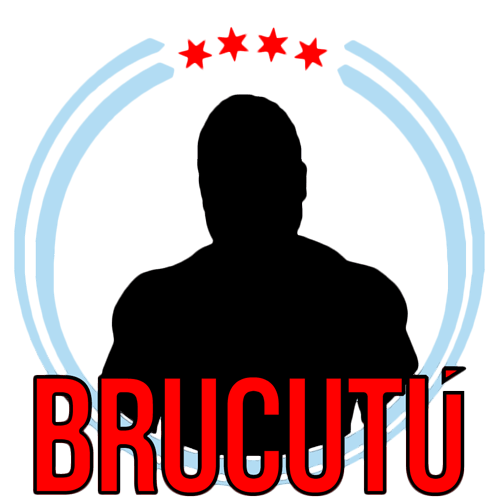 Jarvis Broom, Instrutor Brucutu, has over 15 years of Capoeira experience. He began training capoeira at the age of 22 at the University of North Carolina at Chapel Hill under the supervision of Capoeira Brasil's Mestre Caxias.
After completing his bachelor's degree at UNC-CH, Instrutor Brucutu moved to Chicago where he started the Grupo Capoeira Brasil's Chicago branch in 2008.
Instrutor Brucutu currently teaches and oversees the capoeira program at the Japanese Culture Center under the supervision of Formada Colibri.
Class Schedule and Cost
Tuesday & Thursday
7:30 – 8:30 pm | Adult, All Levels
Saturday 
1:00 – 2:30 pm | Adult, All Levels | OCT – JUNE
$20 per class or $100 per month for unlimited classes